Which Type of Dental Bridge is Best for You?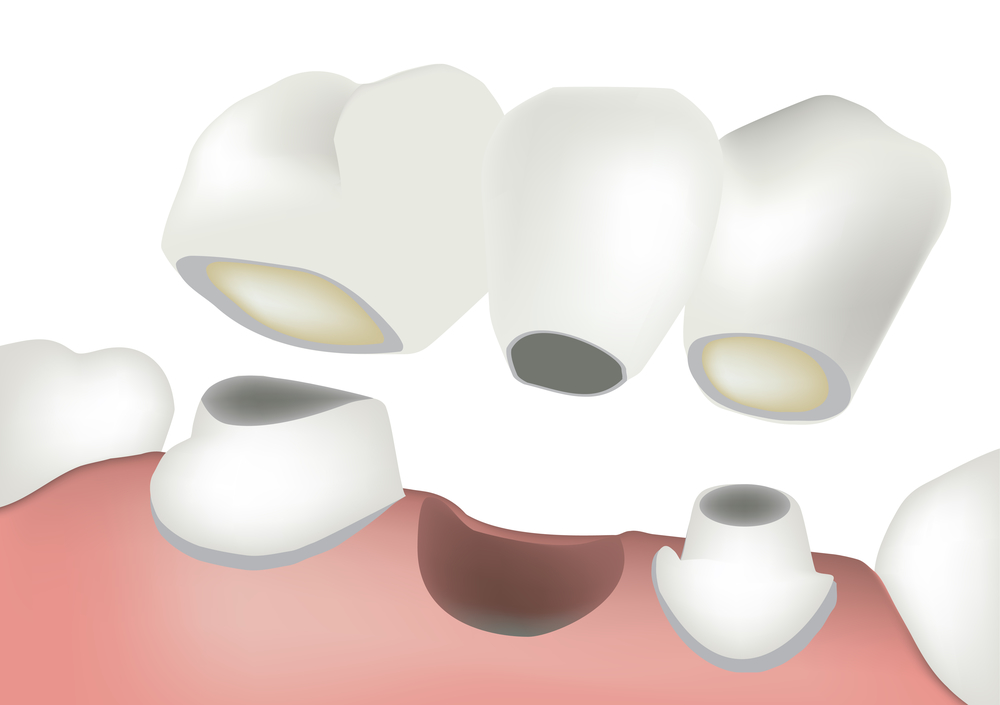 When it comes to teeth replacement, dental bridges are a mainstay. Not only do they enhance the aesthetics of your smile, they can also improve bite function and prevent the adjacent teeth from shifting over time. At Fort Dental Health Group, our dentists offer several types of dental bridges. The kind of restoration necessary for you will depend on your unique dental needs. Being well-informed can help you make the right decision for your situation. Today, we will discuss the different types of bridges and explore how they compare.
Traditional dental bridge
A traditional dental bridge is, by far, the most common type. This restoration can be fabricated from a variety of materials, although most patients prefer ceramic porcelain or zirconia, both of which can be colour-matched to your smile. A conventional bridge consists of artificial teeth (pontics) between two dental crowns. In order to properly fit the bridge, the adjacent teeth must be filed down slightly. This allows the dental crowns to be placed over the natural teeth, which will serve as anchors for your new restoration. Generally, a traditional dental bridge is recommended for replacing up to three teeth in a row. If you are missing more than that, alternative replacement options can be reviewed with you.
Cantilever bridge
In certain instances, a cantilever bridge can be placed when preserving natural tooth structure is a priority. This type of restoration is only comprised of one dental crown, which supports the entire bridge. Therefore, the crown will be bonded onto a natural tooth on one side of the space, and the artificial teeth will span across the gap. Because cantilever bridges do not offer as much stability, they are not recommended for use on back teeth, as the molars bear the brunt of bite forces. These restorations are not as common as they once were. However, they are still used in cases where they can provide a suitable result.
Maryland bridge
Another option for preserving natural tooth structure is the Maryland bridge. Whereas a traditional bridge requires significant reduction of the tooth surface, a Maryland bridge minimizes this need. Instead of utilizing dental crowns, a Maryland bridge is bonded into place with wings (made of composite resin), which are attached to the back of the neighbouring teeth. This type of restoration is typically used to replace a single missing tooth. It should also be noted that Maryland bridges are not suitable for every case. Our dentists in Fort Saskatchewan will help you determine if it is right for you.
Implant-supported dental bridge
Gaining in popularity in recent years, implant-supported bridges are similar to their traditional counterparts; however, they are connected to dental implants rather than the natural teeth. Therefore, no alteration of natural tooth structure is necessary. To begin this process, dental implants must be methodically positioned into the jawbone during an oral surgery procedure. After this step is complete, a few months of healing is required before the final restoration can be attached. During the healing phase, osseointegration will occur – a process which allows the bone tissue to fuse to the implant for optimal stability. Once the healing is complete, a dental bridge can be attached.
Personalized treatment for comprehensive care
Because each patient has their own unique set of needs, treatment can vary significantly for each patient. During a consultation at our dental practice, our dentists will assess your situation and determine which type of dental bridge is most appropriate for you.
Contact our Fort Saskatchewan, AB dental practice today!
If you are interested in replacing missing teeth, you have several options. Our dental team in Fort Saskatchewan, AB located on 88 Ave. can help you choose a treatment plan that will meet your needs and budget. To schedule an appointment, contact us online or call us at 780.998.7165.